It's never too late to plan a dream holiday, especially when you have the freedom of creating your own unique adventure with your yacht and tender. A yacht charter is a fantastic way to explore corners of the sea you'd never find on any ordinary holiday, as well as discovering a number of amazing hidden gems and magnificent ports.
To help you find your perfect charter, we've done a round-up of five amazing destinations around Europe. Which one will you choose?
Balearic Islands, Spain.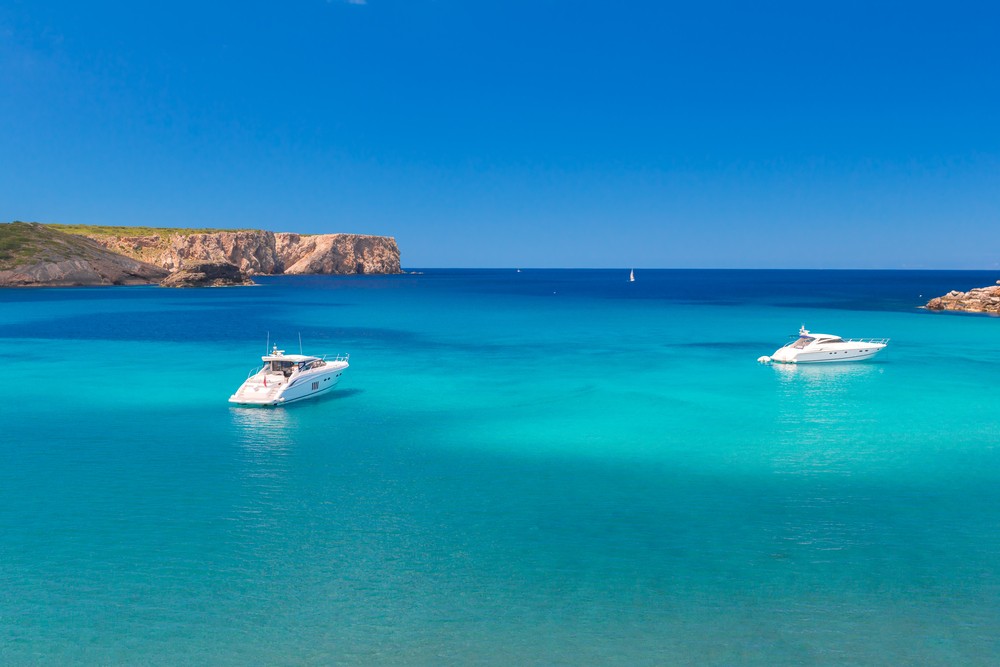 With stunning golden sandy beaches, turquoise blue waters, bustling towns and delicious Spanish food, the Balearic Islands have been popular with holiday-makers for many years. However, a yacht charter in the Balearics allows you to dip in and out of bays and harbours at your own leisure, not just seeing one, but many beautiful places, all on one holiday.
Take to the seas to travel around Ibiza, Majorca or Menorca and see the islands for what they really are, away from the busiest tourist hotspots. Hop aboard your Williams Jet Tender to explore around the islands' calm waters, taking a moment to dip in the bays during the heat of the midday sun.
Not sure when to go? The weather in the Balearics is typically Mediterranean, with long hot and dry summers. During July and August, temperatures soar into the 30s. But in May and October, you can still enjoy the islands' mid 20s heat. And what's best, the recent change in Spanish yachting legislation means that yachts of all sizes can claim an exemption from the infamous matriculation tax, and non-EU-flagged superyachts are allowed to charter within Balearic waters – making yachting in the area even simpler.
Costa Smeralda, Sardinia.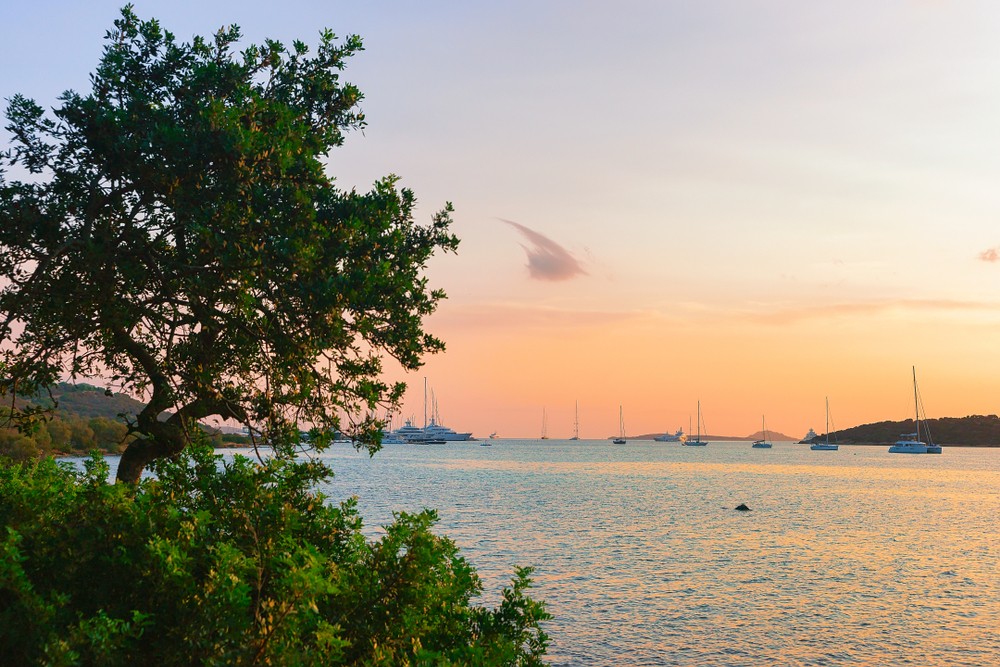 If you're looking to discover one of the most beautiful travel destinations in Italy, a yacht charter around Costa Smeralda is simply perfect. Board your tender and dart around the northern coast of Sardinia, through Costa Smeralda's emerald-green waters, to see vistas of lush greenery and white-sand beaches – just a small selection of what this coastal gem has to offer.
Anchor your tender for the afternoon around Costa Smeralda's beautiful coves and pebbled beaches to enjoy a spot of snorkelling. Or relish in the miles of idyllic natural beauty, fantastic golf clubs, private jet and helicopter services, exclusive restaurants and stunning resorts waiting to be explored.
Porto Cervo, the main town situated in the Gallura region, is one of Sardinia's most exclusive holiday destinations, offering a collection of designer boutiques, spa hotels, the finest restaurants and premier nightspots, and one we definitely recommend experiencing on your holiday to Sardinia.
Turquoise Coast, Turkey.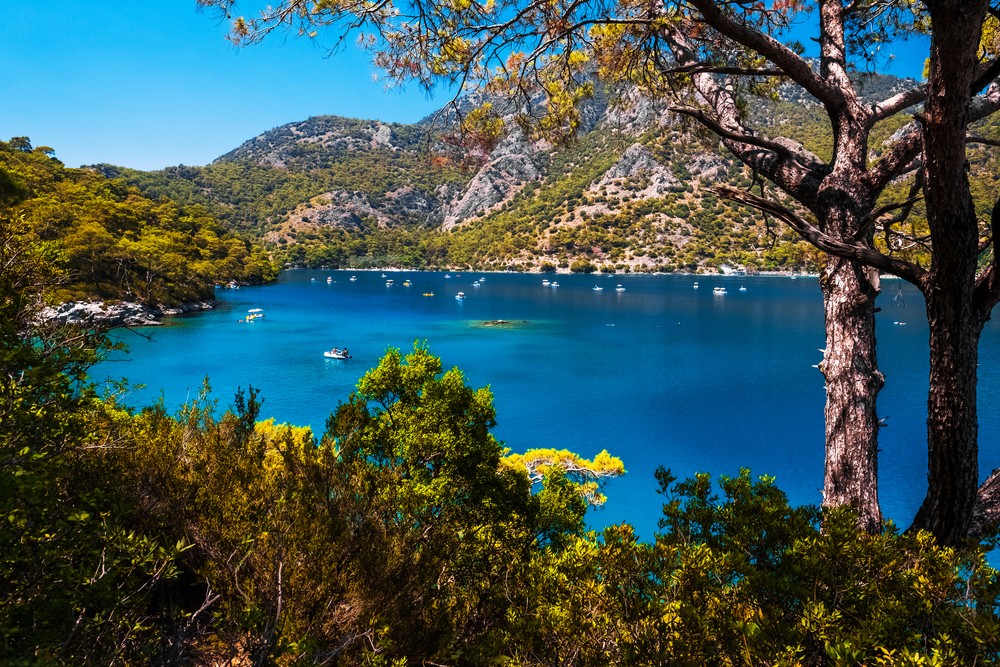 Turkey is a spectacular yachting destination, with more coastline than any other country in the Mediterranean. If you want to spend a lot of time exploring the shores using your tender, this could be the perfect choice for you.
We recommend taking the time to explore the Turquoise Coast by yacht or tender to make the most of your visit to the area. Make sure you pay a visit to Ölüdeniz (Blue Lagoon), the most photographed beach in the Med, for an afternoon of fun and relaxation. The bay is best known for its calm, crystal-clear waters, which make it ideal for swimming, water sports and snorkelling.
Whether you love culture, history or shopping, the Turquoise Coast has something for everyone. Be amazed by The Sunken City of Kekova, a protected Lycian-Roman archaeological site, or soak up Turkey's rich history with a trip to the ruins of the ancient city Caunos from 3000BC. When you want to wind down, enjoy a spot of shopping for souvenirs in Fethiye, or take a dip in the traditional Turkish Baths – all followed by an hour-long massage before returning to your yacht.
The Bay of Boka, Montenegro.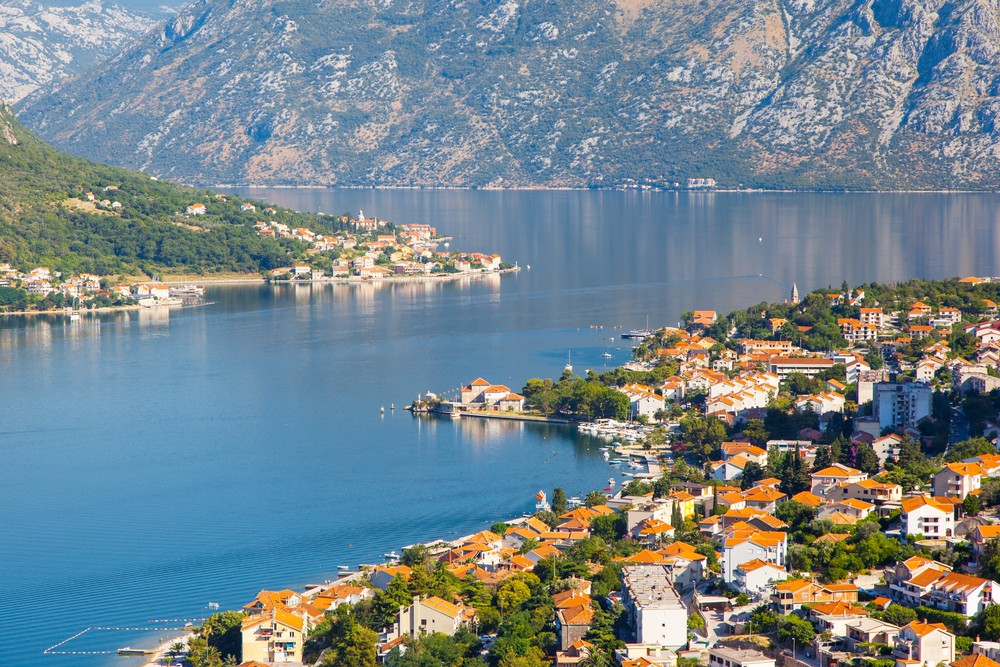 In the country of Montenegro, and nestled along the Adriatic Sea, lies a small but gorgeous bay that's rich with culture, history and incredible vistas. The Bay of Boka is preserved as a UNESCO World Heritage Site, and for good reason. Increasing in popularity as a luxury travel destination, Montenegro's stunning bay offers the perfect blend of astonishing beauty and world-class amenities.
A Montenegro yacht charter is often combined with the Dalmatian Coast and a Croatia yacht charter, where you can choose to either start or finish your unforgettable journey. On your travels around Europe's southernmost fjord, prepare to be amazed by Boka's overwhelming beauty, especially as you sail into the bay from the sea.
Upon docking your yacht, you'll be greeted with the aroma of lush Mediterranean flora, including agave, palms, mimosas, oleanders, kiwis and pomegranates. You'll fall in love with Montenegro's charming Ada Bojana island, a small triangular-shaped island which was artificially created in the 19th century. And when you've finished exploring the open seas and islands onboard your tender, relax and unwind in Port of Montenegro's stylish and glamourous restaurants and beach clubs as the sun sinks beneath the sea.
The Aeolian Islands, Sicily.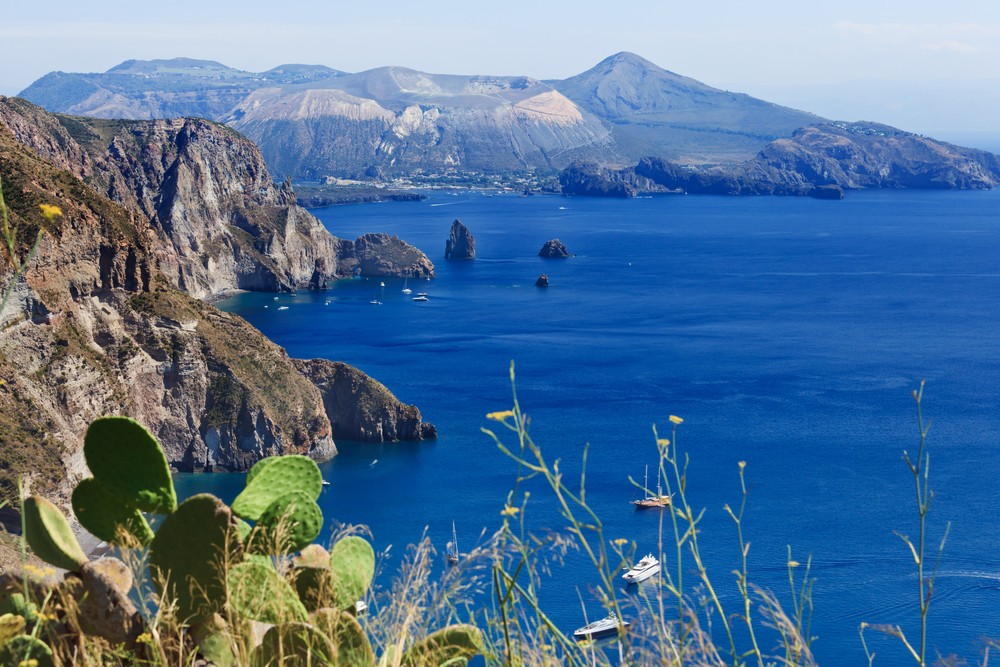 The last of our five stunning hotspots is another Unesco World Heritage Site – Sicily's volcanic hot-spot, the Aeolian Islands. The islands are situated off the northern coast of Sicily and include the seven large, unique islands of Lipari, Vulcano, Salina, Stromboli, Filicudi, Alicudi and Panarea; as well as five small islets of Basiluzzo, Dattilo, Lisca Nera, Bottaro and Lisca Bianca.
All of the islands are of volcanic origin and Aeolian Islands yacht charter is the best way to experience their beauty to the fullest. From aboard your yacht, you can enjoy the view of Stromboli volcano and its flowing lava coming from the crater toward the sea, or you can choose to stop over and drop anchor on Panarea, an island that has no cars except electric carts and scooters.
There really is no better place to use your tender to adventure around so many hideaways in one place. Both Sicily and the surrounding islands are well-renowned for their incredible beauty, spectacular cuisine and a fantastic cruising ground, which make it an undeniable choice for a last-minute European yachting holiday.
Still to find the perfect tender for your next getaway? Discover yours here.