Life with a Williams Jet Tender means far more than simply being able to get from A to B. In fact, we believe happiness isn't found in reaching your destination, but instead, it's made in the journey.
Whether you're spending quality time with family, exploring new places with friends, or enjoying a few romantic hours out to sea with that special someone, a Williams Jet Tender is the key to experiencing new and exciting adventures together out on the water.
To show you just how much you can get up to on a tender, we spent the day with the Mathews family to document a typical summer's day in Mallorca – and this is what we captured.
James and Kim leave Pollenca Marina to spend some quiet time together, exploring the beaches at El Calo.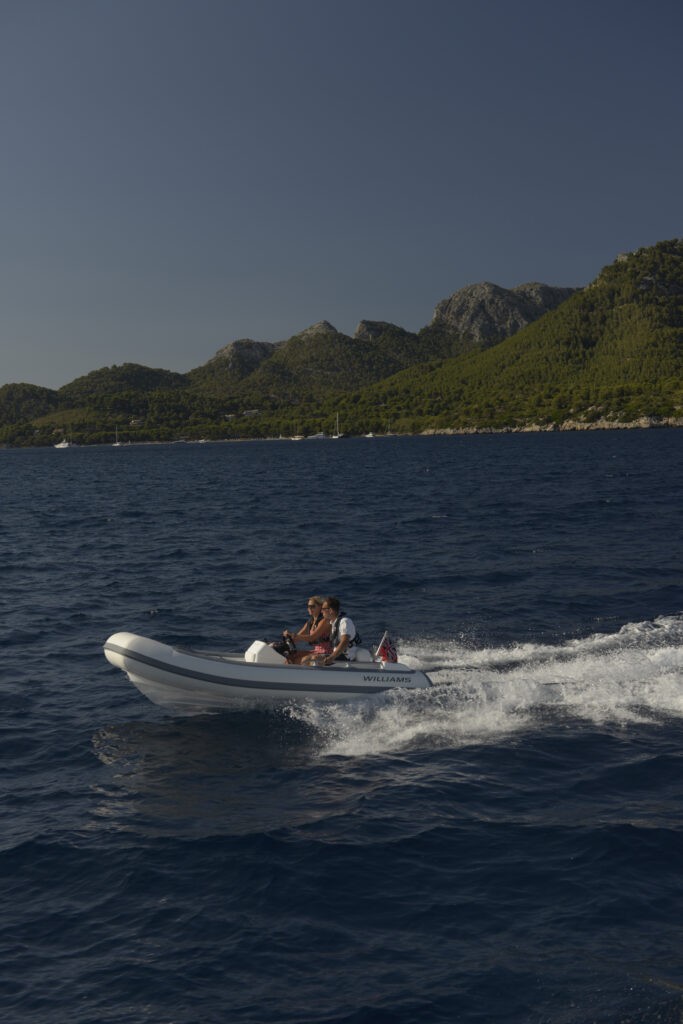 Passing by some beautiful views of the luscious green coastline as they make their way around the El Calo shore.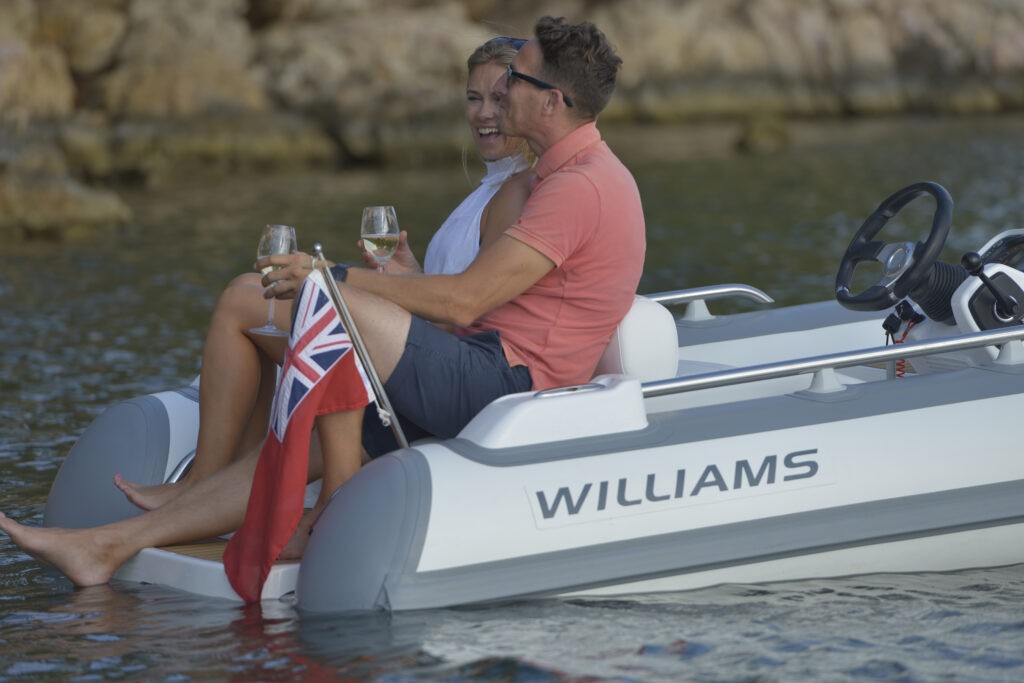 Dropping anchor in the bay under the impressive La Fortaleza, to enjoy a glass of ice cold wine as the afternoon sun hits the sky.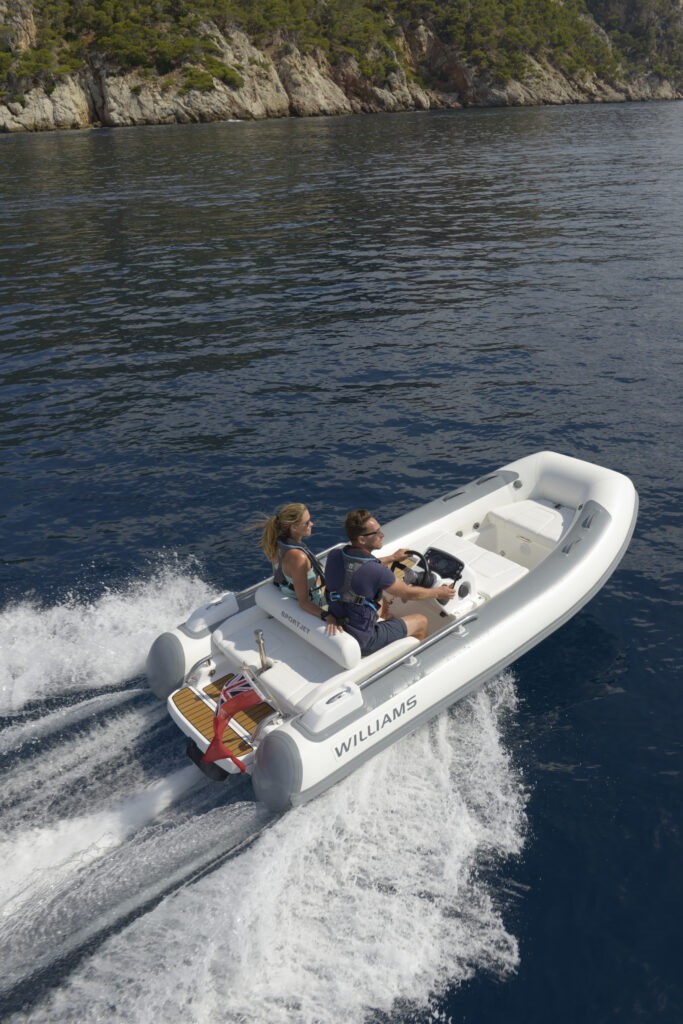 Heading over to Formentor Beach to pick up the kids for an afternoon of family fun on the tender.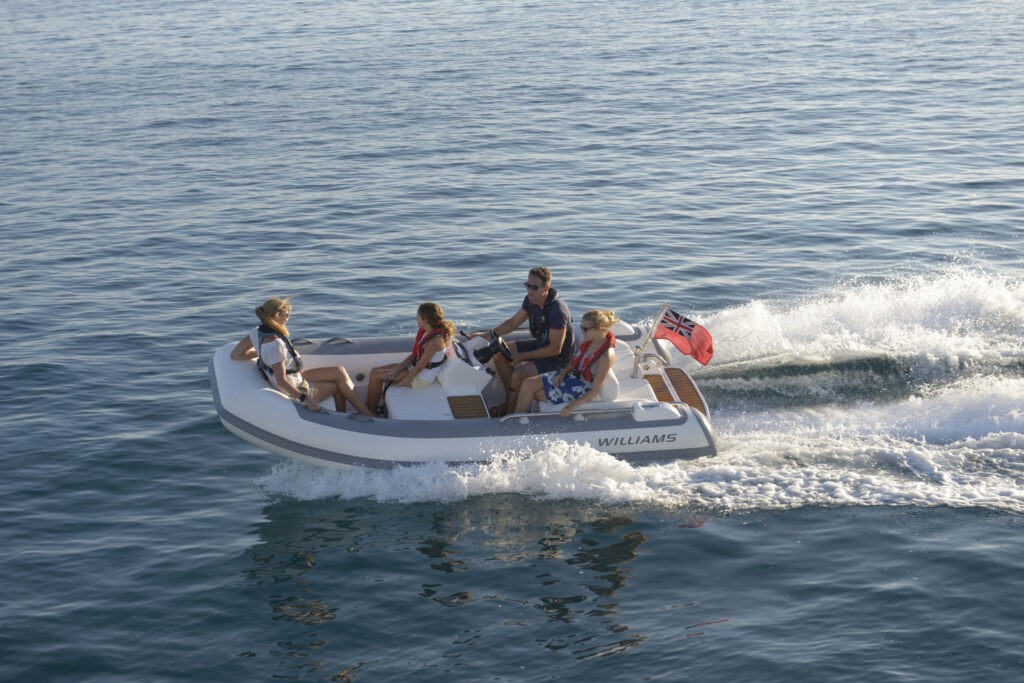 Life jackets at the ready as the whole family explore the Formentor Beach area and discover some of the best spots for snorkelling.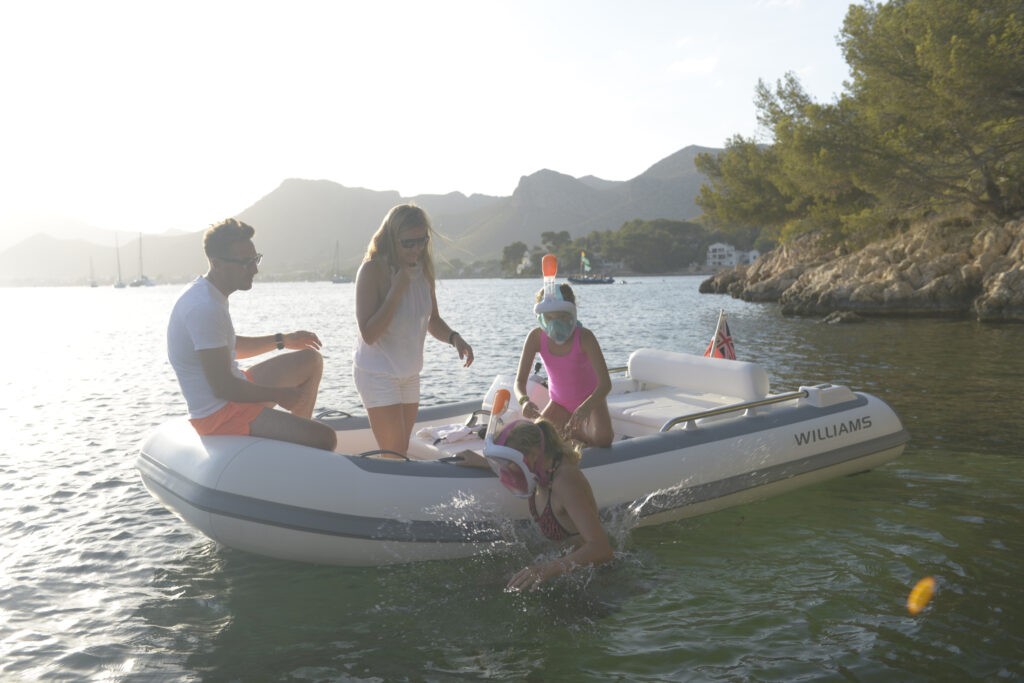 Time for a quick dip. Libby and Honey pop on their snorkels to spot some beautiful fish in the rare, government- protected Posidonia seagrass on the seabed below.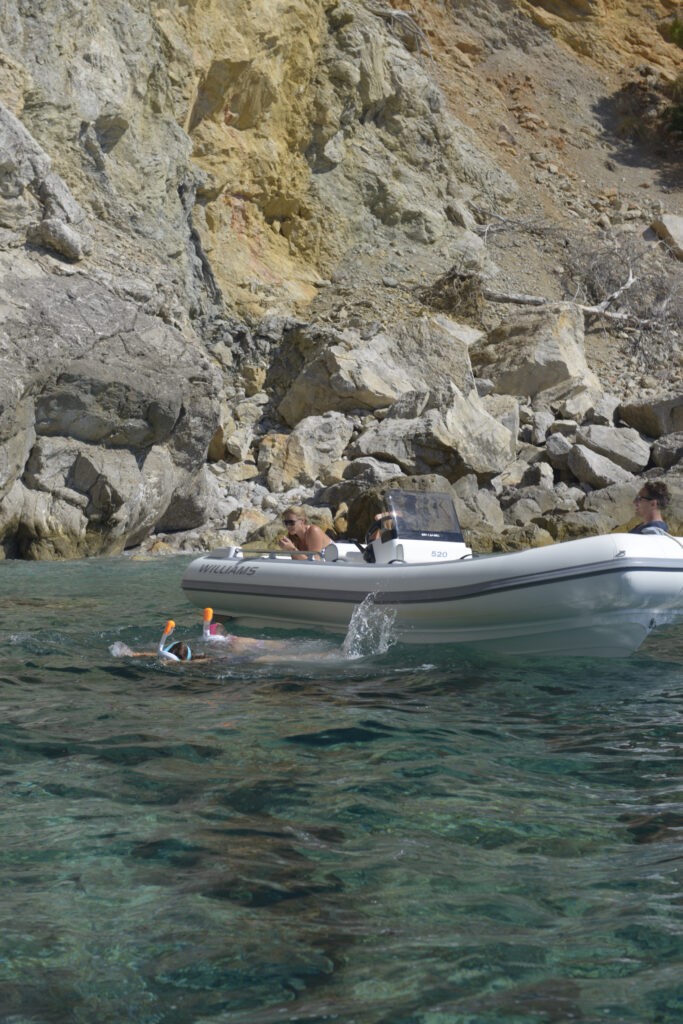 The bathing platform and optional bathing ladder makes jumping in and out for a dip super easy.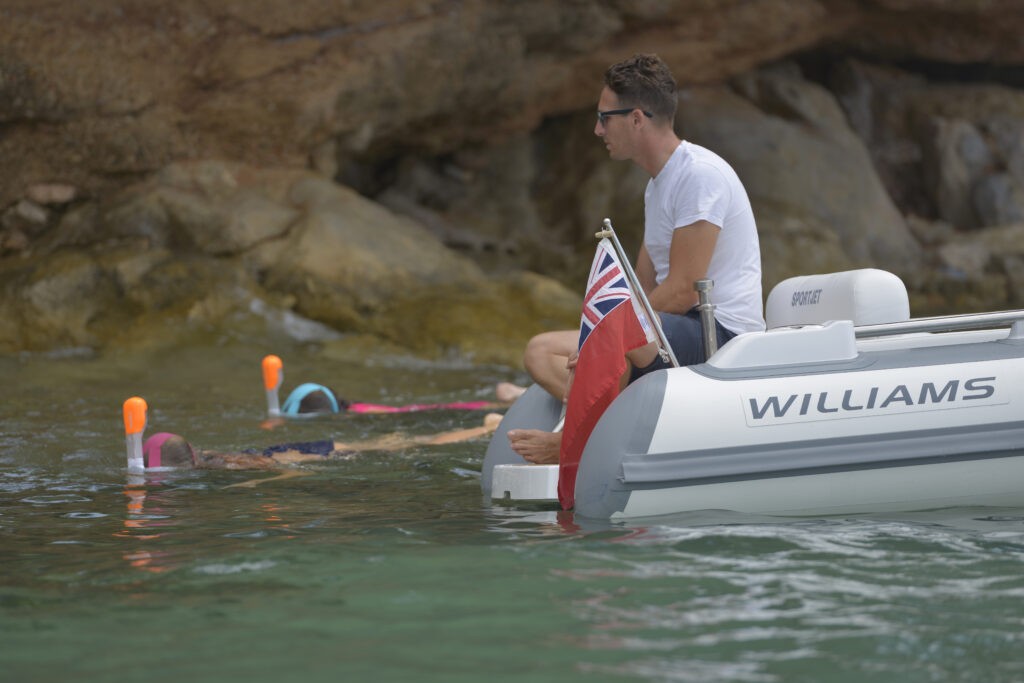 James watches on as Honey and Libby snorkel around the crystal-clear waters.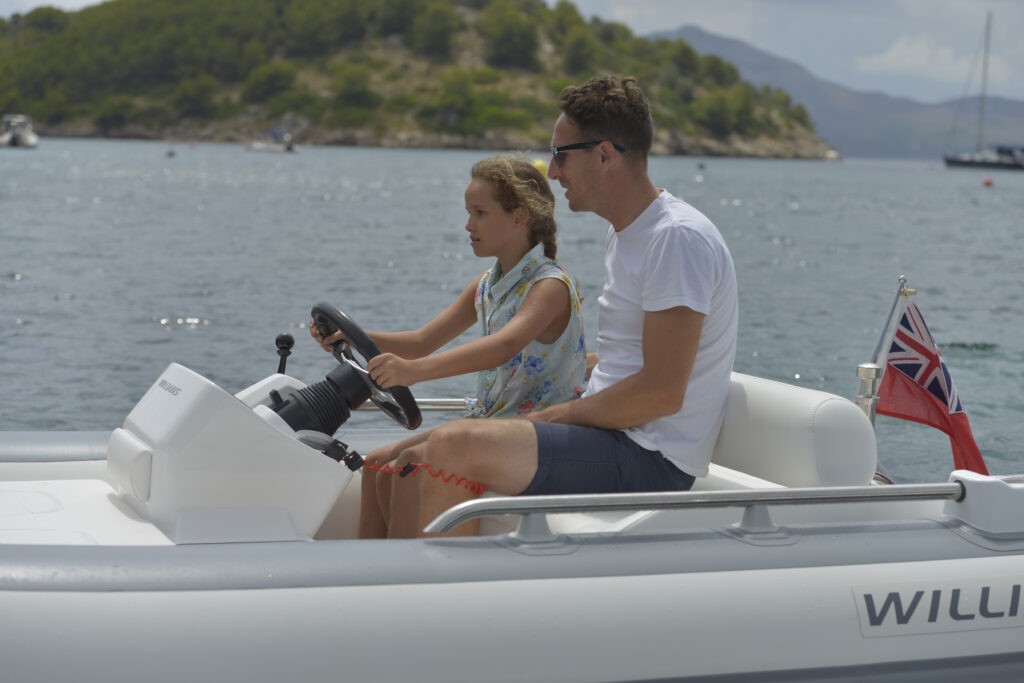 Libby, the family Skipper in the making, getting to grips with steering as she takes the reins in a quiet bay near Formentor Beach.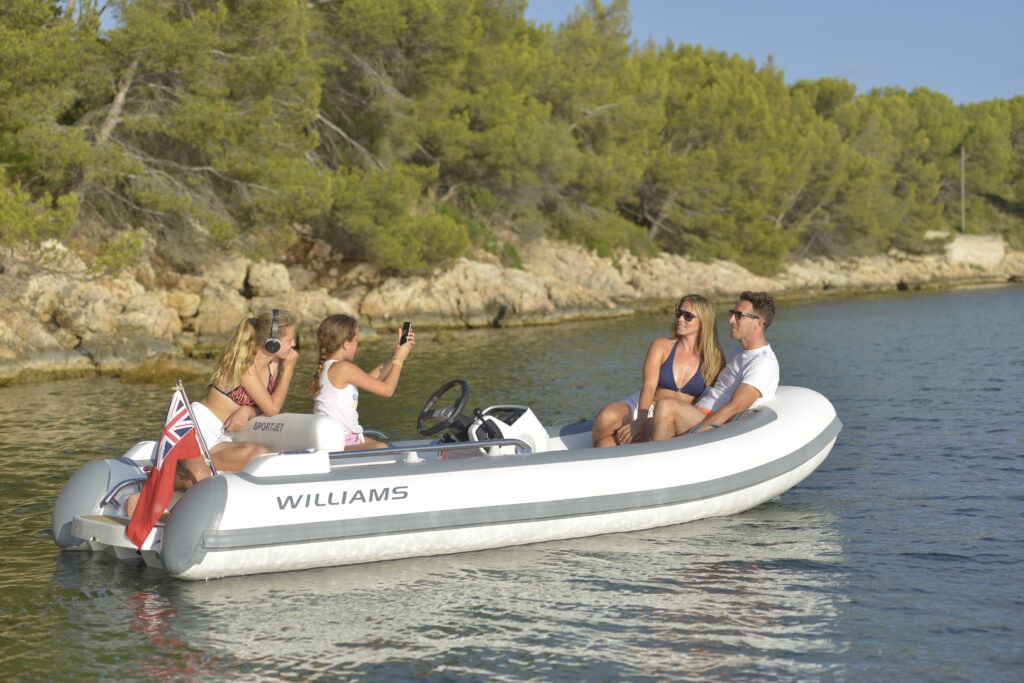 Libby snaps a quick photo of James and Kim before it's time to travel back to shore.
The sun sets over Bay of Pollenca as the Mathews family head back to the local Marina for a spot of Spanish dinner.
Keep up with everything that goes on in the world of Williams Jet Tenders, over on our Instagram channel.